99,9 % DISINFECTION RATE WITH STANLEY'S UV LED
Discover Stanley's patented 265 nm high performance UVC LED. This LED technology disinfects water as well as surfaces and air.
Our UVC desinfection solutions
Our high-performance LED inactivates bacteria and viruses. This new technology provides a modern and confirmed way of disinfection. Why you should buy from the market leader's LEDs and UV lamps for UV disinfection:
254 nm, 265 nm wavelength deep UV LED – highly effective against bacteria and viruses
99,9 % sterilization rate (3 log) and higher
Individual, customer oriented UVC solutions for various applications
Available as LED, LED-Module and Reactor
Please, feel free to contact us on further information on the different use cases of disinfecting UV technology and on how to implement it for your applications.
This is what distinguishes our high-performance LEDs for UVC disinfection
Maximum effectiveness through 265nm
UV light irradiation with optimal wavelength
Evaluation of effectiveness against new coronavirus
We have confirmed the effectiveness on the new coronavirus (SARS-CoV-2). The evaluation tests conducted with Yamaguchi University (Dr. Daisuke Hayasaka and Dr. Hiroshi Shimoda) confirmed the high effectiveness of UV sterilization. In addition, we have confirmed the superiority of the wavelength (265nm) emitted by our mass-production UVC light sources
The new coronavirus
inactivation
evaluation test
After Stanley's 265 nm UVC LEDs irradiation
Relative comparison of sterilization performance by wavelength (280nm = 1)
Mercury Lamp
(Cold Cathode Lamp)
Our solution for UVC disinfection
Stanley Electric's high performance LEDs make the potential of UVC light applicable for use in a wide variety of applications, from household items to industrial equipment, factories and infrastructure equipment
Medical Equipment

Interior of industrial equipment

Food and packaging industry

Disinfection boxes

Escalators and elevators
Air Conditioning

Cooling Systems

Medical Equipment
Medical Equipment

Water dispenser and equipment

Industrial equipment in food industry
Considering the benefits of Stanley's 265nm LED on DNA sensitivity, temperature stability and disinfection performance we compared the time required for disinfection of the new coronavirus (SARS-CoV-2).
Relative comparison of time required for disinfection of new coronavirus
(Based on our verification experiment and the output maintenance rate at high temperature)
Stanley UVC LED achieves disinfection in shorter time.
Disinfection Time ≠ Radiant flux (mW)
Product Overview: STANLEY UVC-LEDs, UVC-Lamps and reactors
Wavelength: 265nm
UV radiant flux 6mW – 200mW
Wavelength: 254nm
UV radiant flux 200mW-1,100mW
Size (LxBxH) 10x35mm – 4x240mm
Wavelength: 254nm
UV radiant flux 200mW-1,100mW
Size (LxBxH) 10x35mm – 4x240mm
Inquire now our product sheet with an overview of the technical specifications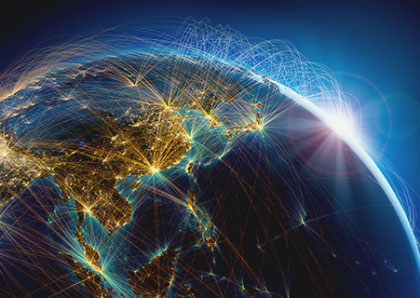 +17.300 employess world wide
We are a global company with locations in Europe, Asia and the USA. Our office in Germany is in Moerfelden-Walldorf near Frankfurt/M.
100 years of experience in lighting technology
Stanley Electric has been developing and selling lamps and lighting solutions for a variety of industrial applications since 1920.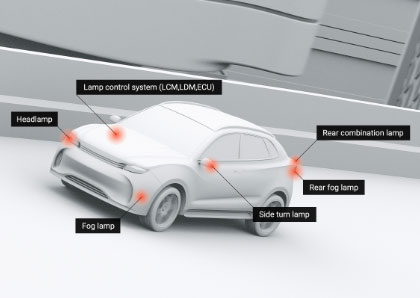 Leading company for LED components
With its headlights and high-performance LED components for the automotive industry, Stanley Electric has been a recognized partner to the automotive industry for 100 years. Our proven quality and our know-how can be found in all or our products.